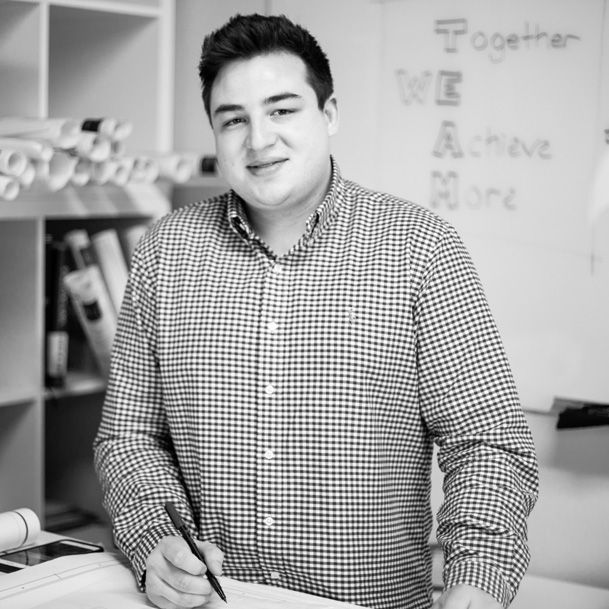 ANTHONY LAROCCA
LANDSCAPE DESIGNER
---
Anthony joined the FineLines Design Studio team in December 2016 after interning this past winter. He is currently a BSLA (Bachelor of Science Landscape Architecture) candidate at West Virginia University, graduating in May of 2017.
Aside from working for FineLines Design Studio remotely from school, Anthony is also currently an active member of the West Virginia University SSLA (Student Society of Landscape Architects) and maintains an executive position within the group. Anthony was an integral player in the design of the club's winning submission for ASLA's Park(ing) Day competition. Their installation was featured in the November 2016 issue of landscape architecture magazine. His experience in the landscape industry ranges from residential design and construction to extensive research in green infrastructure systems as well as high performance landscapes. Anthony has even studied Landscape Architecture in several countries including Belgium, Germany, The Netherlands, and France. Currently, he has a senior capstone project that emphasizes large scale land planning, brownfield reclamation, community engagement, and innovative storm water management practices
Since working with FineLines Design Studio Anthony has gained a wide range of knowledge including the management of client relationships, precise construction documentation, and intriguing design methods. His career objective is to revolutionize landscape design in a cohesive manner, inter-weaving natural systems and urban settings to provide visually pleasing and useful environments.
In his free time, Anthony enjoys fishing, hiking, traveling, and craft beer.
RETURN TO OUR TEAM
BSLA, West Virginia University
SSLA (Student Society of Landscape Architects)