HOA
Multifamily
Religious Institution
Hospitality
Office
Events Center

For commercial buildings, first impressions can have a lot to do with whether or not a potential tenant or client decides to go with you. If you like your property to be extraordinary and inviting, FineLines Design Studio can help you to achieve your goals with a well-designed and properly installed landscape. Our commercial landscape design projects have ranged from HOA's to Offices to Hotels. Whether you are looking to just do enhancements for an existing property or a masterplan for a new building, we can provide you with a personalized site plan based on your goals and budget.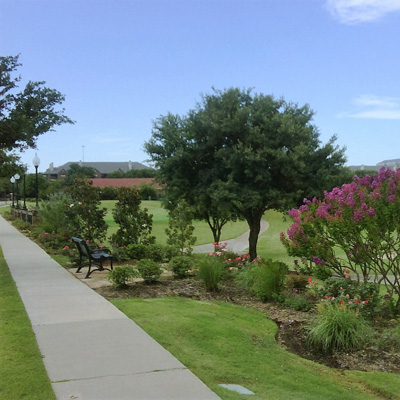 HOME OWNERS ASSOCIATION
An HOA landscape plan ensures that the services provided are tailored to your community's specific needs. Varying amenities contribute to the look and feel of the community, like decorative and consistent signage, street lights, pools, playground, clubhouses, meeting facilities, trails, and community landscaping and help to attract new homeowners. Let us help you to find creative and practical solutions for drainage, grading, hardscape, irrigation and planting to achieve an attractive landscape for residents and visitors to enjoy.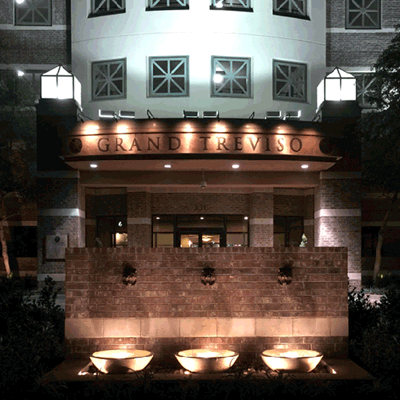 MULTIFAMILY
Many multifamily properties want to create a place for their current and future tenants that has a unique identity, great amenities, and enhances a sense of community and neighborhood. With increased demand for environmentally sustainable designs and active and passive amenities, designing a long-lasting landscape that provides a successful relationship between public and private spaces is crucial for multifamily properties.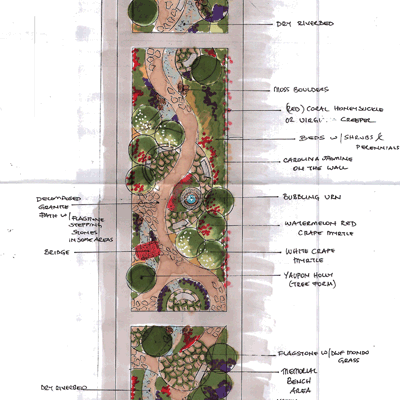 RELIGIOUS INSTITUTION
FineLines Design Studio can help you to extend your worship space to the outdoors. We can help you to fundraise for your next project by creating plans and illustrations of the design and we can provide your decision making committees detailed plans and budget information. Through the design of courtyards, memory gardens, and public gathering spaces, we can design you a uniquely meaningful landscape that reflects your spiritual practice.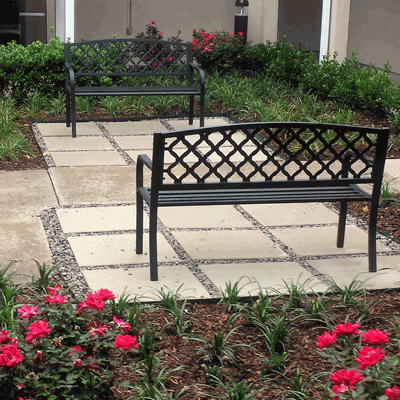 HOSPITALITY
In hospitality design, the landscape experience can help the guests explore beyond interiors and pool decks. Users demand making the most out of local site opportunities through multifunctional design and a mixture of active and passive spaces. There is also a greater desire from developers and operators to go beyond just a pretty landscape and want a sustainable and productive outdoor environment. By gaining a thorough understanding of the guest experience, a meaningful and memorable landscape design can be provided to you by FineLines Design Studio.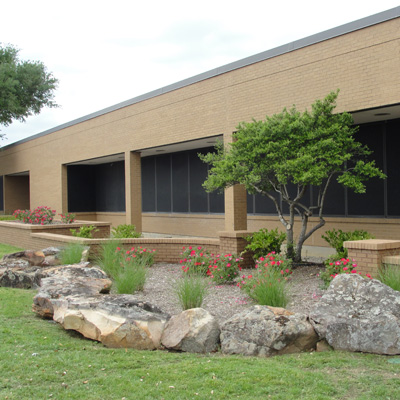 OFFICE
An aesthetically pleasing exterior can help keep employees happy and productive. Having a welcoming grand entryway that connects the landscape and building architecture helps to complete the overall atmosphere of the office. Plus, with today's technology, employees have the ability to escape an institutional setting and work closer to nature making the office far more pleasant. An outdoor working environment requires certain features to make it comfortable and functional. FineLines Design Studio can help you to implement an inviting landscape for your employees and clients to appreciate.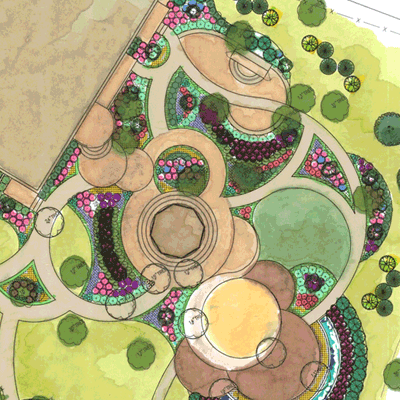 EVENTS CENTER
For events centers, it is important to be designing open spaces for a multitude of event sizes. Lush beautiful landscapes, water features, and access to unique breathtaking views help to create an event to remember and are perfect for photo ops. Being able to have multiple areas for events while having them be separated but easily accessible for employees is also important.