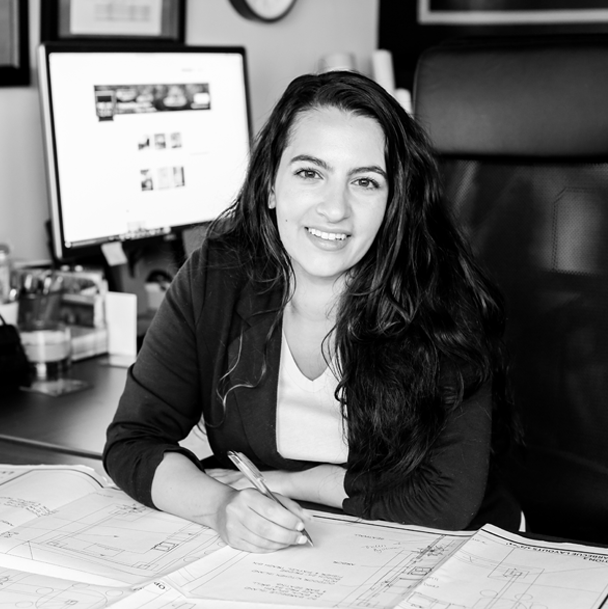 DENIZ GURBUZ
EXECUTIVE ASSISTANT
---
Deniz is the lovely administrator of our life at FineLines Design Studio. She is the point of contact between our design associates and the clients. Aside from keeping the office organized and up to date, she assists with formatting information for internal and external distribution, data analysis, and marketing. Deniz ensures the office is constantly communicating with one another along with clients, subcontractors, and construction managers to achieve a positive and seamless outcome throughout the projects life cycle whether it is a consultation, design, estimates, or in construction phase.
Whether the task may be big or little, Deniz achieves her goal by helping us achieve ours by prioritizing in advance what everyone needs and gets it addressed as soon as possible. Her cheerful attitude helps create a great atmosphere for the workplace.
When she is not in the office, Deniz enjoys spending time at the gym, doing makeup, or playing with her dogs. Also, she is a fan of checking out different places to eat so she can add to her list of favorite dishes. Deniz loves to experience activities such as jet skiing, traveling, golf, painting, concerts and the list continues in her various adventures.
RETURN TO OUR TEAM