The landscape designers at FineLines Design Studio have created some of the most spectacular residential properties and gardens throughout the DFW Area. We work closely with you through the design-build process to create your dream outdoor space for your budget. Our Motto is "Define by Design," and we have always recognized that every property is unique and should reflect our client's lifestyle. We are committed to helping you define your needs and find the best solutions within your budget with our creative and sustainable design approach. Master planning is a great way for us to show you the big picture and help you to phase appropriately. It will all start with you and your dreams that you will share with us, and we will take it from there. Here are the typical stages of a project you can expect.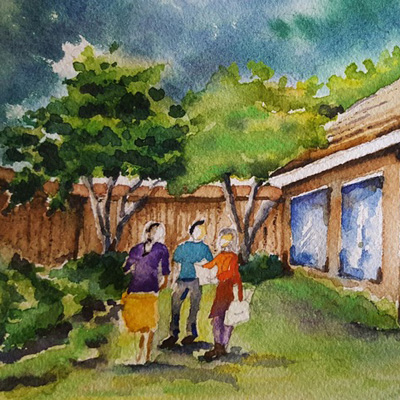 CONSULT
The meeting and client interview is a critical step in the design process as it sets the stage for subsequent phases. Through the interview process, we learn about your needs, design preferences, and lifestyles. This consultation allows for the exchange of ideas and brainstorming design solutions on site. During the consultation, we utilize our expertise and experience to guide you to exploring new ideas you may not have otherwise considered. This meeting also gives us the opportunity to determine design challenges specific to the site and share them with you in order to set proper expectations for the project.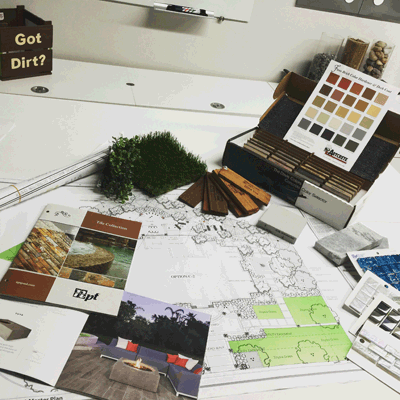 ENVISION
Once we receive property documents, idea books, wish lists, and a signed design agreement, we begin the preliminary design process. We present you with multiple concepts for you to choose from during our preliminary design meeting. We explore material options based on the design elements. We can generate preliminary budgets for your project based on current competitive pricing within the industry upon your request, prior to finalizing your design.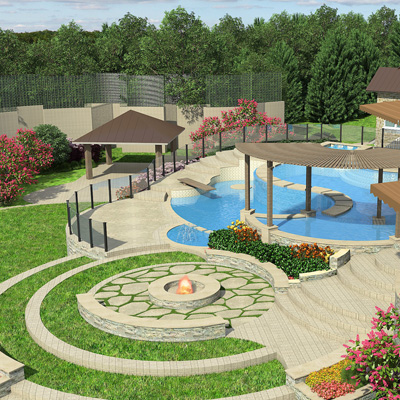 FINE TUNE
Upon receiving your feedback on the concepts, we begin finalizing the design. We will present to you a final concept design and upon your approval, we will bring your vision to life and will fine tune the details such as colors, textures, and finishes. At this stage, we help you to make your final decisions for your design and prepare proper documentation for the estimating process. If you need help with visualizing the design any further, we can provide hand colored plans, 3D renderings and video animations in addition to the 2D concept designs, upon your request.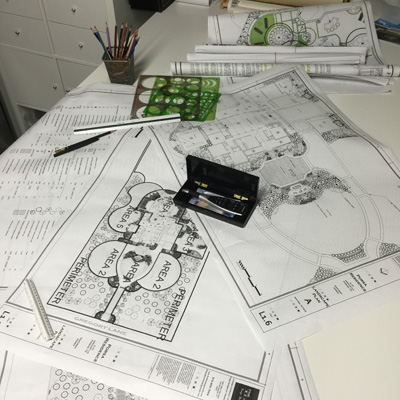 PROPOSE
Upon completion of the design, we will work with our construction managers to estimate your project. We will present you with realistic cost calculations with optional materials. Your designer will work with you to find the correct solutions for your budget and help you to phase it appropriately. The same concept plan can be constructed with different material selections to fit within your budget without compromising the design or your vision. This does not mean that we will compromise the quality of the project. We believe in constructing a long lasting landscape design made out of the highest quality materials.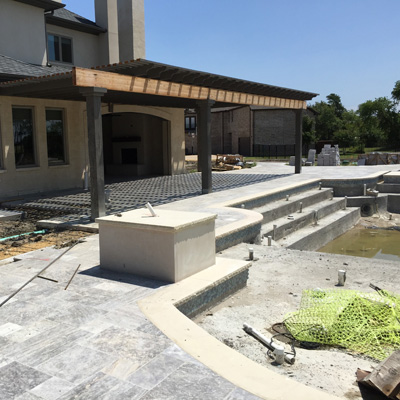 CONSTRUCT
Official working documents, design details, and construction details necessary for permitting and HOA approval are created at this time. Upon HOA and city approval, we will begin construction. During your project, you will work closely with your designer and project manager. The FineLines team will provide you updates and discuss the project with you during the entire construction process. Your project manager will work with construction managers and the foremen to ensure the quality and the intended outcome per approved design. At completion, your project manager will walk through the project with you to create a punch list for any necessary modifications, changes, or additional work. The project will not be considered complete until you are 100% satisfied.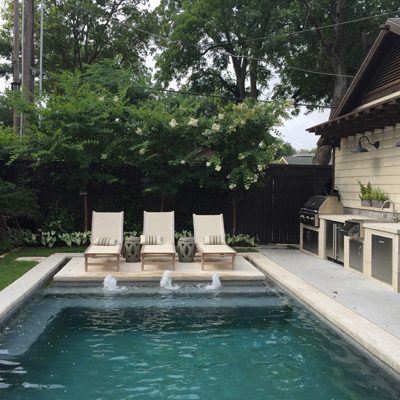 ENJOY
Your project is complete and now it's time for you to enjoy your newly designed outdoor living space for years to come!